You can support Incisive Reviews by shopping through the affliate links on this post. For each Sale, I may recieve a small comission which helps me to cintinue to produce quality content for You, my value reader- at no extra cost to You. Thank You for Your Support!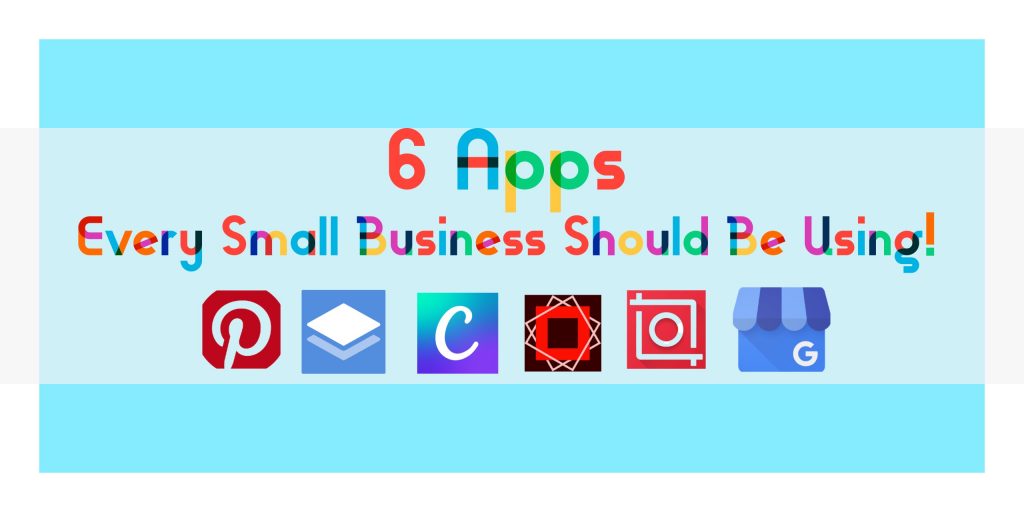 Hi Friends,


Its Queen Blessing here again with another value packed review for you! Believe me when I say you are going to love this one, especially if you are a small business owner/influencer like me. I created a cute short video on my instagram page to share these tips with my audience there as I am about to share with you now. Click Here to watch and be sure to follow me Here.
As you read on, you will see why such videos are really helpful for your business and (or) your Influencing career.
Now, one of the main challenges that those of us in the category I just mentioned above have is VISIBILITY for our businesses as well as content creation right?! For the most part, we are literally sweating in the pants trying to stay relevant on the main social media platforms like Instagram, Facebook, YouTube, Tiktok etc with little or nothing to show for our efforts! Trust me, I know how it feels because I have been there, still there (learning on the job) and done that!
My quest to conquer this visibility challenge that I was encountering is what motivated me to start looking for other options to help me not only gain more visibility on the popular Social Media platforms but also create binge worthy contents for my customers and fans alike.
So without further ado, let me share with you my 6 must have apps in no particular order for small businesses as well as content creators and why you need them.
Google My Business
This first app is primarily for business owners but if you are trying to promote your personal brand, feel free to try it out too.
We already know that Google is our best friend! It gives us answers to every question we throw at it. Now imagine what happens when you list your business on a search engine like Google? That means that your business stands a very good chance of being visible to everyone searching for what you offer. However, it doesn't stop there, Google took it a step further by creating an app called "Google My Business" giving businesses a platform where they not only list their businesses but also have access to things like a free basic easy to use website, a shop like display section to showcase your products within the app, a section to create engaging posts for people visiting your profile, another one for reviews with shareable link to use outside the app plus so much more. If you have a physical location, it allows you to post your business hours, address, phone number(s), services rendered etc. You can also decide to run ads too through this app for more visibility. It is a power house app and the easiest way to promote your business.
My Verdict: I personally use this app for my business and have made a couple of sales through it. Your business will also get a blue verified tick as soon as Google verifies your business location and details; this in itself gives your business more credibility and who doesn't want that? Need I say more? Don't wait any further download it ASAP! Click Here
Pinterest
Next on the list is Pinterest! A lot of us might be familiar with this one, especially when we are hunting for content ideas but what most of us don't realize is that just like Google, Pinterest too is a search engine. When used properly, it can serve as a source of free traffic to your business website especially if you write blogs as well as your other social media platforms.


The interesting thing about Pinterest is that they also have started to expand their features to include things like Shop where you can showcase your products, run ads, etc. Very similar to Google my business.
My Verdict: The main reason why I recommend this app is because of the potentials it has to help drive free traffic to your other platforms plus you can easily build a community within the app by offering valuable content related to your business for free. This community will become your potential customers and in no time, you will begin to cash out. Download it Here
InShot
Unlike the first 2, Inshot is an editing app for all your video and picture contents. Believe it or not, the way we  do business is gradually evolving. In the past, you could easily get away with marketing your products and services without doing too much; an ad in a newspaper or television/radio jingle will do the work for you. However, with the emergence of digital marketing, there is a shift in the way customers relate with brands. They want more interaction with the businesses before they can trust them enough to patronize them, especially across social media platforms.


This shift in the industry automatically puts a demands on businesses to come up with tons of binge worthy contents for their customers and potentials alike. Whether it is a video showcasing the features of the product or how to use it, to tips on how to maintain it; all these and more helps to build trust and increase sales over time.


This is why as a content creator/influencer (Yes, in today's world most business owners also double as the brand ambassador for their brands) it is imperative to have an app like inshot for editing all your contents in one place. The beautiful thing about Inshot editing app is that they keep upgrading the app with new features and even though there is a Pro version, you can get by using the free version with access to almost all the features unlike other apps that require you to pay for literally everything (Now don't get me wrong, it's okay to pay for an app if you see the need to, always invest in your business) but we can do with some savings here and there too, Lol!
My Verdict: Inshot app is your editing best friend. I use it to edit literally all my video contents, from YouTube videos to instagram to Tiktok, etc. It has a resizing feature that allows you to resize your contents according to the social media platform you want to post it on. Also, the ease of use is amazing! You don't need to be too techy to get a hang of it. So don't wait any further, if you haven't already, grab your phone and download it here


Android

iOS

Adobe Spark
This is the app for those who have a knack for creating graphics. For small business owners like me, you will love this one because it saves you cost on having a graphic designer create banners for your every post on social media as you can easily create one by yourself in minutes. They also have tutorials on how to use this app within the app. There are tons of templates to select from to repurpose for your own content at no extra cost to you, if you don't want to pay for Pro version.
My Verdict: My favorite feature about this app is the fact that you can animate the text, use icons within the app to design your banners etc all for free! Using this app has really given my social media presence a boost. If you want to take your social media content to the next level and wow your audience, then download this app now
Canva
Canva is another must have app for creatives and business owners. This app alone has generated a lot of income for some people I know personally because they sell courses on how to use it, while others who have a flair for graphic designing help business owners create banners etc. with this app at a fee.
Just like Adobe Sparks, this app has tons and tons of features, templates for all sorts of graphic designing needs, ranging from social media posts to wedding invitation, youtube thumbnails, posters, etc. I mean, you can literally be on your phone and design your next campaign banner by yourself, how cool is that? It's simply mind-blowing!
My Verdict: Although the Canva app has the paid version too, you can conveniently enjoy seamless graphic editing on your phone and desktop for free. However unlike Adobe spark, a good number of the icons and stock images are paid for, but that is not a problem regardless as you can easily import yours into the app making it very flexible to use. Download it here: 
Remove BG
And to the last app on the list for today- Remove Background. Have you ever wondered how they create those lovely posts you see on Instagram that has the image of a person on a colored background? It is by using apps like Remove BG. There are a ton of background eraser apps but this one tops the list for me simply because it does all the work for you. Unlike the other ones I have tried which in most cases I still need to go in to edit it myself, the Remove BG automatically takes out the background for you. You can then take your picture and place it on a background of your choice using apps like Adobe Spark, Canva and Inshot.
My Verdict: The single fact that 9 out of 10 times I don't need to touch up the images that this app removes the background for me, makes it my favorite. It is super easy of use and totally free too if you use the version on the website and android but one I found on Apple App Store requires payment You can download it here
On a final note, Consistency is very key. I can tell you for free that these apps are a delight to use but it will only be worthwhile if you learn how to use them and use them consistently; that is the only way you will reap the benefits!
There you have it friends! Go and explore them and be sure to share your experience with me by sending me an email [email protected] and by tagging me to your posts on Instagram @iamqueenblessyn and Facebook @incisivereviews so that I can come and show your posts some Love! Wishing you more business success and all the best in your Influencing career!
Until I come your way again next time, Remain Blessed!
Signing Off,
Queen Blessing.